Regular price
Sale price
$18.00
Unit price
per
Sale
Sold out
This is our Pro-O Bling model collar in the Small sizes!
You will find it in a wide variety of colors!
Available with rhinestones.
Click on Make It YOURS! below to get started with yours today!
Sizing

The dimensions for the three small size:
Size -0 is 11" to 15" with 13" at the center.
Size 0 is 14" to 18" with 16" at the center.
Size 0+ is 17" to 21" with 19" at the center.

Please see the How to Measure/Sizing
page for more information.
Materials

Our collars are made with the highest quality VEGAN leather available!

PVC wrapped polyester ensures a product that will be durable, waterproof, easy to clean and last!

Nickle plated steel hardware shines and holds up to the toughest play!

Check out our About Our Products
page and read more information there!
Cleaning and Care

Our VEGAN leather DOES NOT dry out at all like regular leather does and DOES NOT require the aftercare that regular leather does!

Oh? Wrapping up a long day? Did you get dirty?
Tisk tisk...
Grab a rag and check out our About Our Products
page for more information on care instructions!
Share
View full details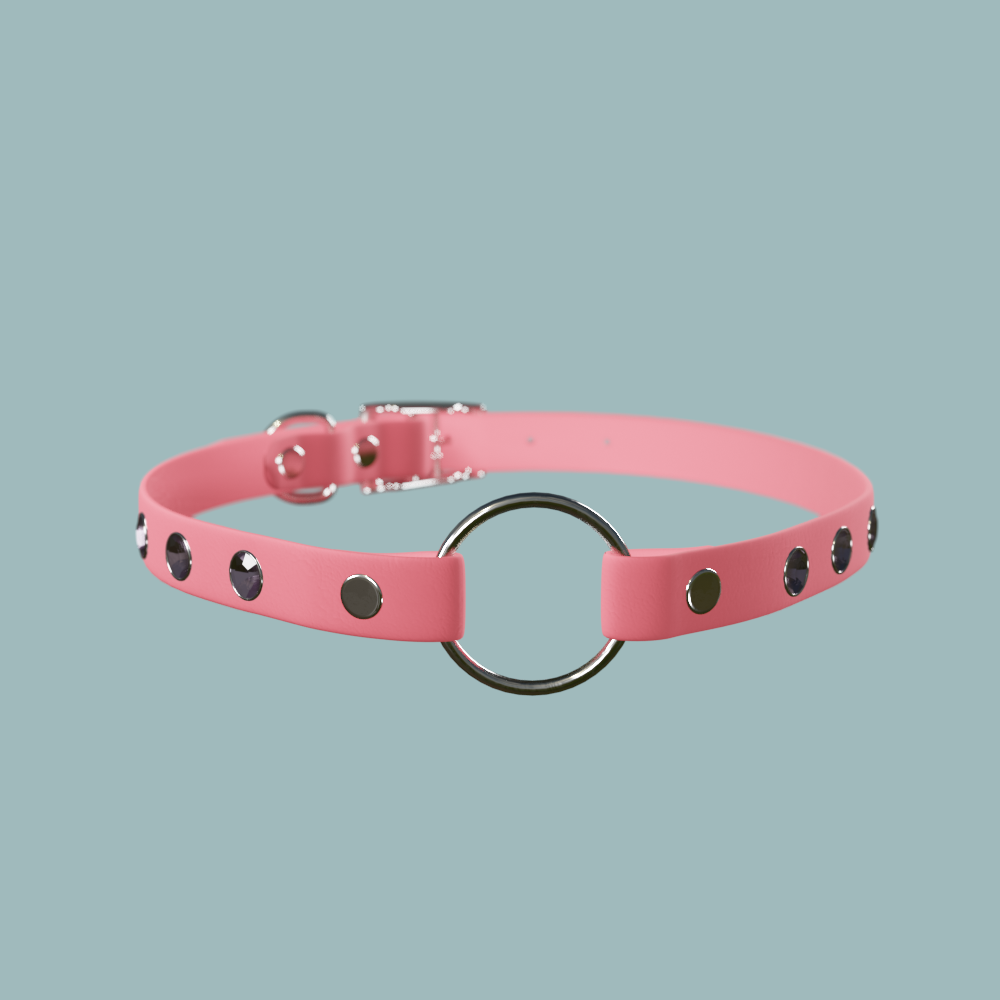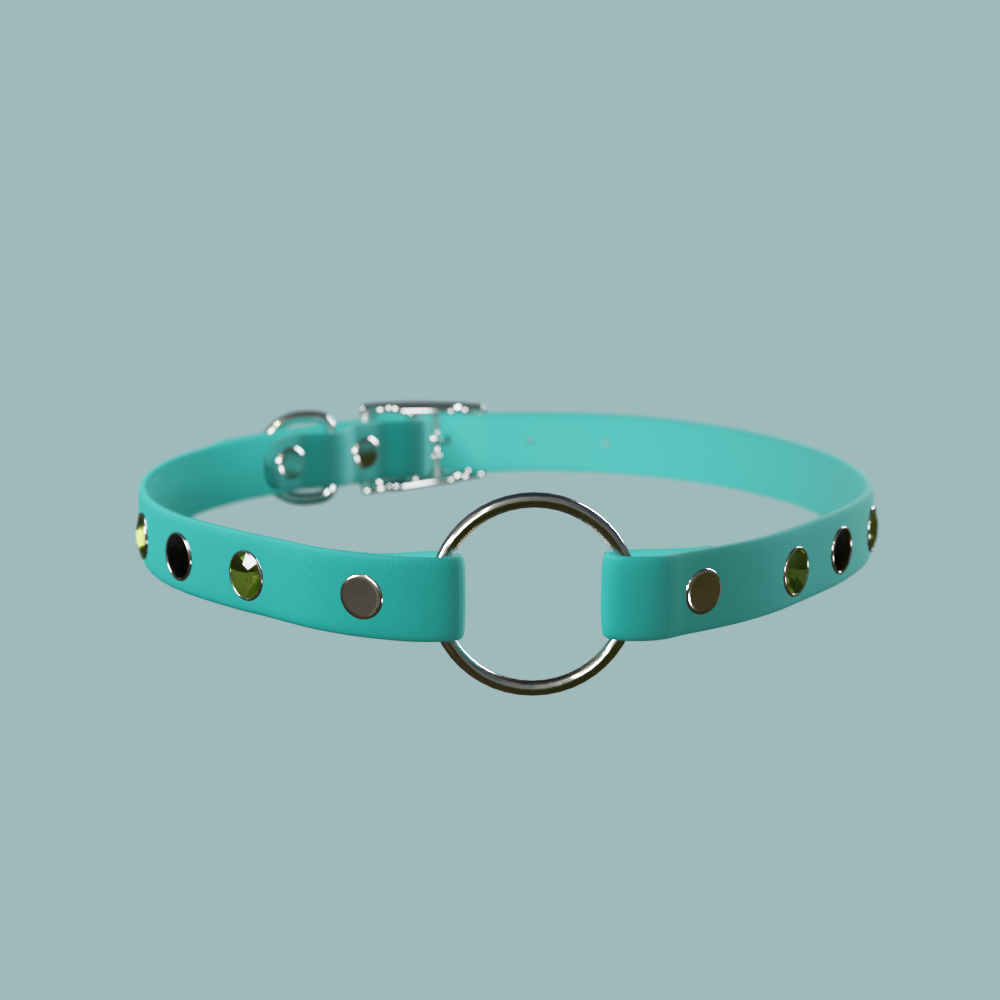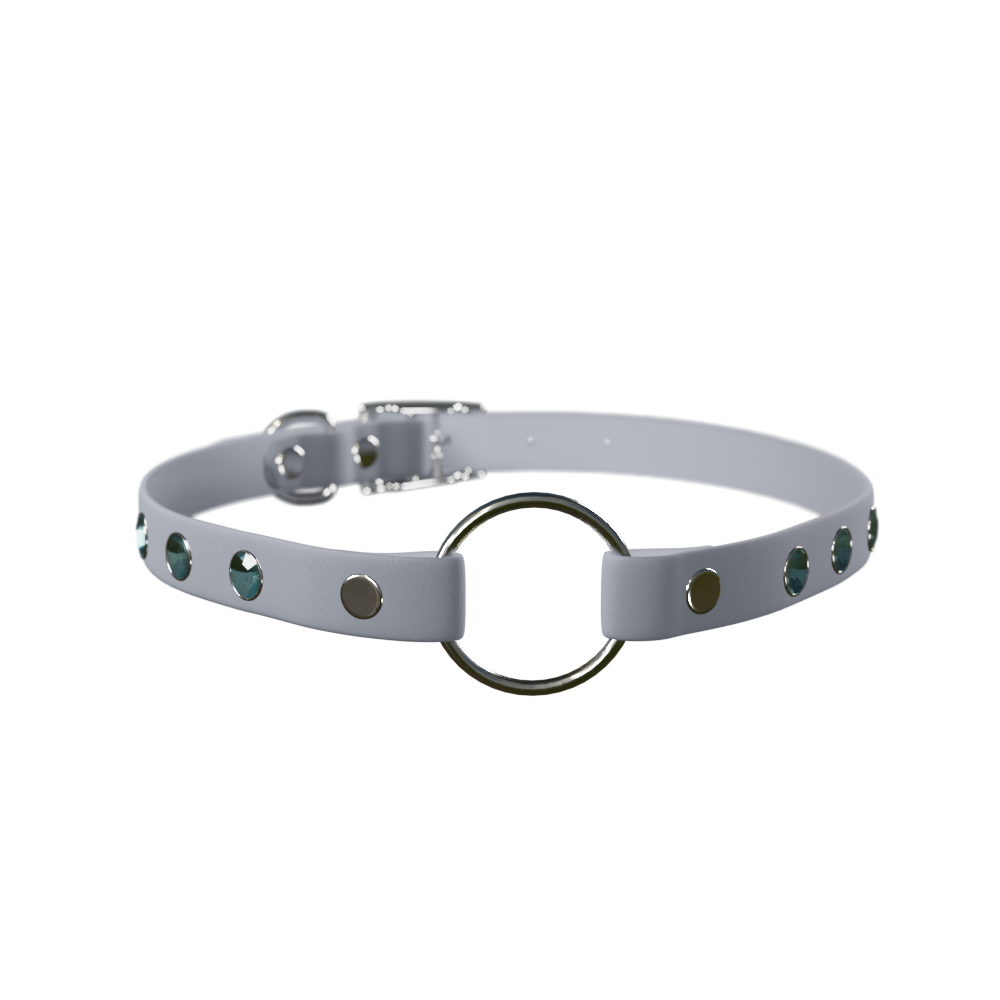 Elizabeth's Favorite!
Here you may witness and idolize the marvelously hand select and crafted, favorite Pro-O Bling Collar model of Ms. Elizabeth herself!
Indulge in its magnificence...
Free Shipping on Orders of $75 & Up!*

A Free Shipping discount code will automatically be applied to your order for free shipping at checkout when you spend $75 or more!

Shipping Information

Go Ahead and Spoil Yourself!

Buy three or more items and earn yourself 10% off!
Thank a Fairy.
ME.
I'm the Fairy.
*Kissies and Glitter*

Tell a friend